This post is part of our Best Parks for Running in London series - put together by our dedicated running clinic team.
Flat terrain and picturesque all year round means that Victoria park is a solid choice for a lot of runners in and around East London.
86 hectares of well kept greenery to play with that is also home to some beautiful lakes and fountains, making this park a popular choice for runners of all abilities.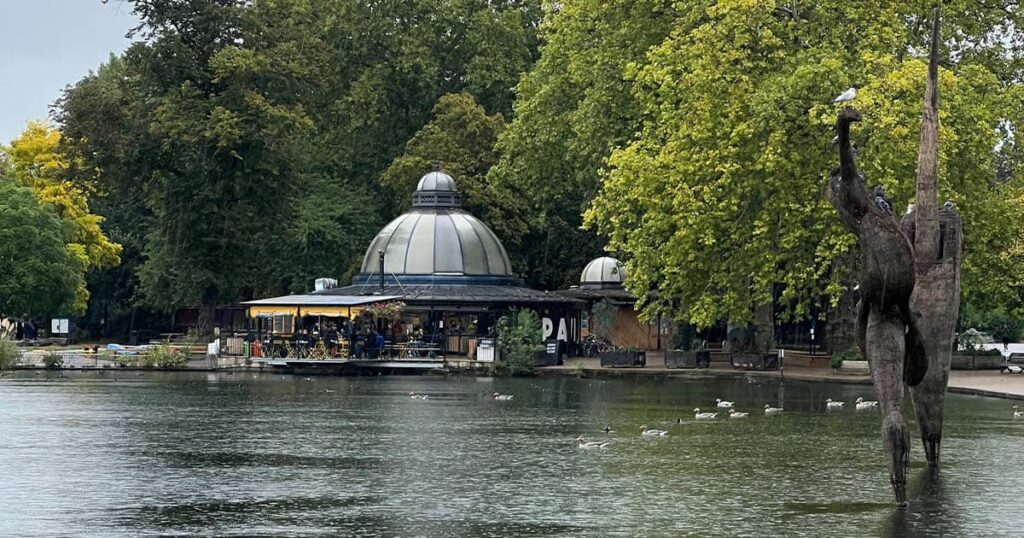 Victoria Park is about 2.7 miles (4.4km) around and is divided into two sections by an intersecting road, with Regents canal running directly along the west side. The canal is a 9.3-miles (15km) almost traffic-free jog through the heart-and-soul of London, linking Victoria and Regent's Park together for those long run days.
(We're also got a great guide for running in Regent's Park too)
Here's a little more info our running clinic team have put together about Victoria Park.
Getting to Victoria Park
Victoria Park can be accessed via Bus, Train or Tube. The 5 closest bus stops are Gascoyne Road (SK), Christie Road (G), Barnabas Road (K), Wick Road (SA) and ​​Alice Lane (A). Gascoyne Road being a 2min walk away and Alice Lane 11. The others are approximately 6-8minutes. With bus lines 26, 30 and 388 stopping the closest to the park.
Access via Train and Tube requires a slightly longer walk/ run to the park itself. Homerton is the closest train station and is a 28 minute walk away and the closest tubes are Bethenal Green and Mile End, both approximately a 28 minute walk as well.
About Victoria Park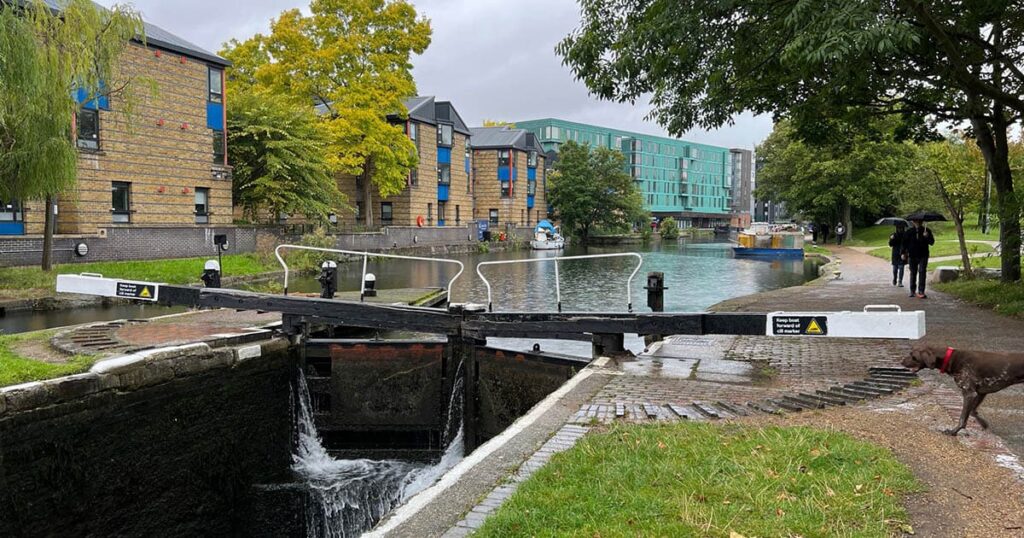 Victoria Park is the oldest purpose built park in London and was established in 1841. Sat in the heart of East London it creates an access to Islington at one end and Regents canal and Limehouse basin at the other.
With its tree lined paths and all round energising atmosphere, Victoria park is popular with families, runners, and general day out explorers.
It is the home of Burdett Court Gardens which are groomed and kept pristine all year round, as well as The Chinese Pagoda. Rebuilt in 2010, the Pagoda is the perfect place to meditate, read, relax and take in the ambient surroundings.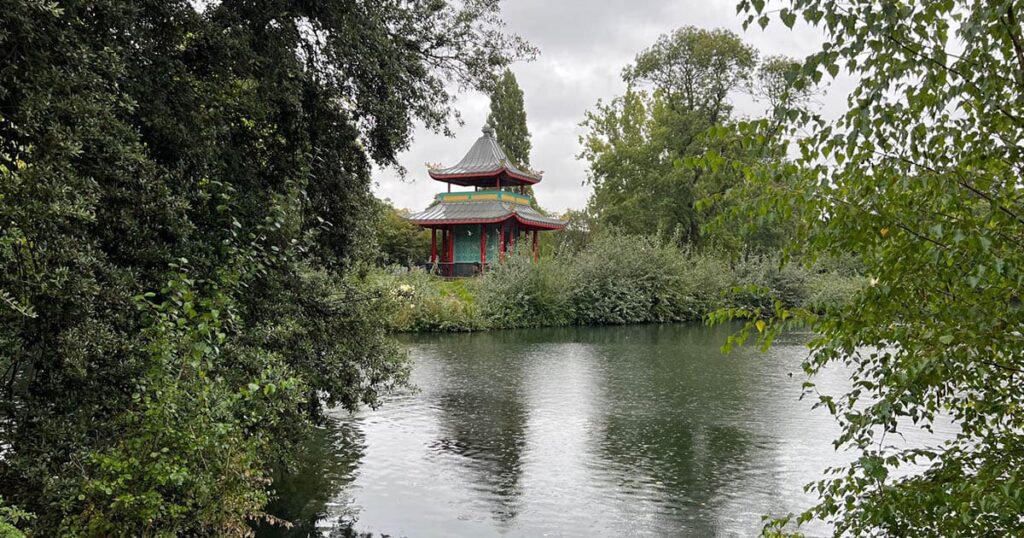 Although the park is a lot busier on the weekends, the weekly Sunday food market is a must. Produce is available 10-4pm and street food 10-5pm. The market is located along the street called the Nightwalk which is inside the park between Bonner Gate and Gore Gate. Nearest postcode is E2 9JW.
And, as if this park couldn't get any better, there is a skatepark situated right in the heart. Unveiled in July 2011, it features a huge bowl and bike ramp, plus a cafe. There is literally something for everyone.
Why Victoria Park is a good choice for runners
Victoria Park is the perfect choice for runners of all abilities but especially beginners looking to start out.
The park is 2.7 miles (4.4km) around and is divided into two sections by an intersecting road. The nearest section to the canal is the most picturesque with formal gardens surrounding a stunning lake.
The notoriously flat and fast terrain is a mixture of sandstone, dirt and grass loop and circular tracks that are suitable all year round and if trail running is your thing, there are a multitude of trail runs to take your fancy.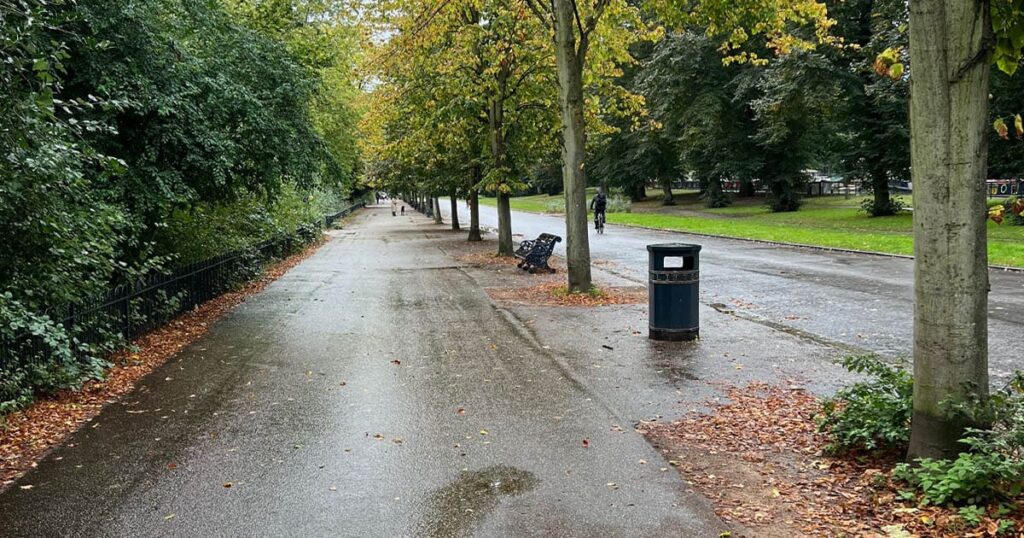 The picturesque tree lined paths make it a very quintessential park to choose. It is extremely well kept with wide avenues for running and space for everyone.
Benches dotted frequently around the park can provide a well deserved rest bite or can be used for bodyweight workouts and/or pre and post run stretches. There are plenty to go around and you'd be hard pressed to not find one. The bandstand can also be used for covered workouts or stretching if the weather takes a turn for the worst and you get caught out at any point.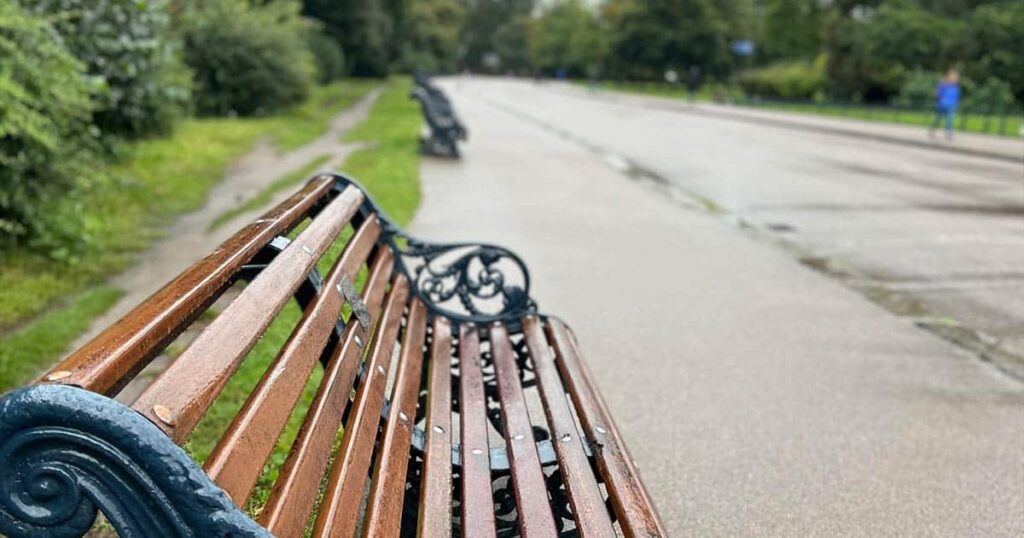 If you are more of a distance runner then the Regent's canal runs directly along the west side of the park and is a perfect traffic free option to add onto any planned routes you may have. At 9.3-miles (15km) long in total and almost traffic-free it is the perfect running route to take you from Victoria Park up to Regents Park.
And it wouldn't be a good park to run in without a cafe for that pre or post run nutrition or coffee. There are two cafes in Victoria park, one on the west side, the other on the east. The park cafe is situated next to the skatepark and the Pavilion cafe next to the boating lake.
Victoria Park 5k route
Having mentioned previously, a full loop of the sealed perimeter road is about 2.7miles (4.3km). So add a loop around the boating lake to the perimeter run and you've hit your 5k easily.
The perimeter is sealed, so it makes it a safe option for runners and you won't be the only runner along there. Can be run clockwise or anticlockwise to change things up if needed.
Victoria Park 10k route
A great 10km route for Victoria park would be to start at neighboring Mirabelle Gardens. From here run down Honour Lea Avenue across Eastcross Bridge and down to the Hereford union canal.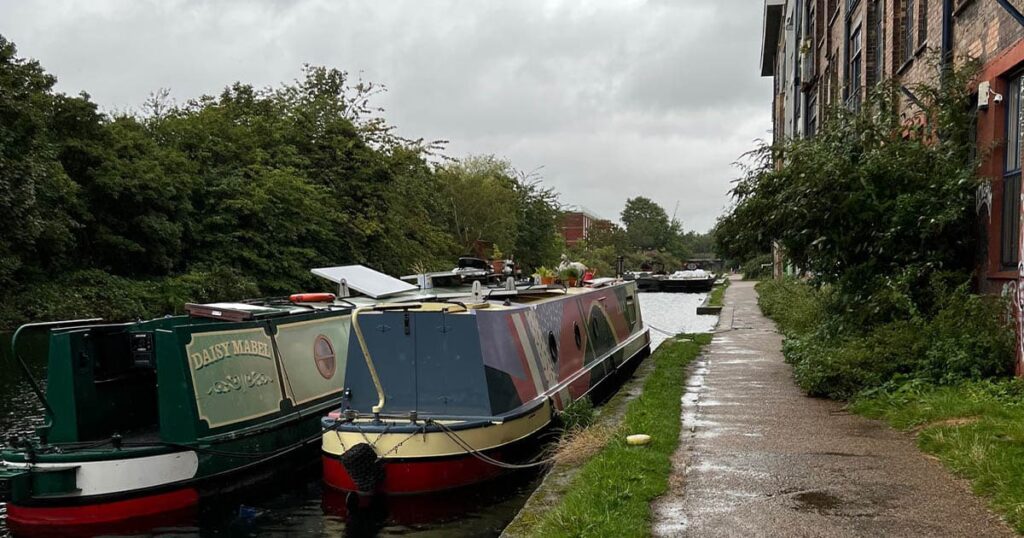 From here enter Victoria park via St Marks Gate. Take the perimeter circular route around the outside anticlockwise. Once you get to the boating lake, do a loop of this before heading anti-clockwise again on the perimeter route back round up to Mirabelle Gardens.
If you wanted to stay in Victoria Park specifically, then 2 laps of the perimeter with a loop around the boating lake each time would bring you to 10km as well.
Running in Victoria Park at night
The dusk closing times make Victoria Park a lunchtime or before-work option in winter.
Victoria Park opening times
The park is open daily from 7am-dusk. Dusk obviously changes throughout the year so don't leave it too late in the winter time to pay a visit.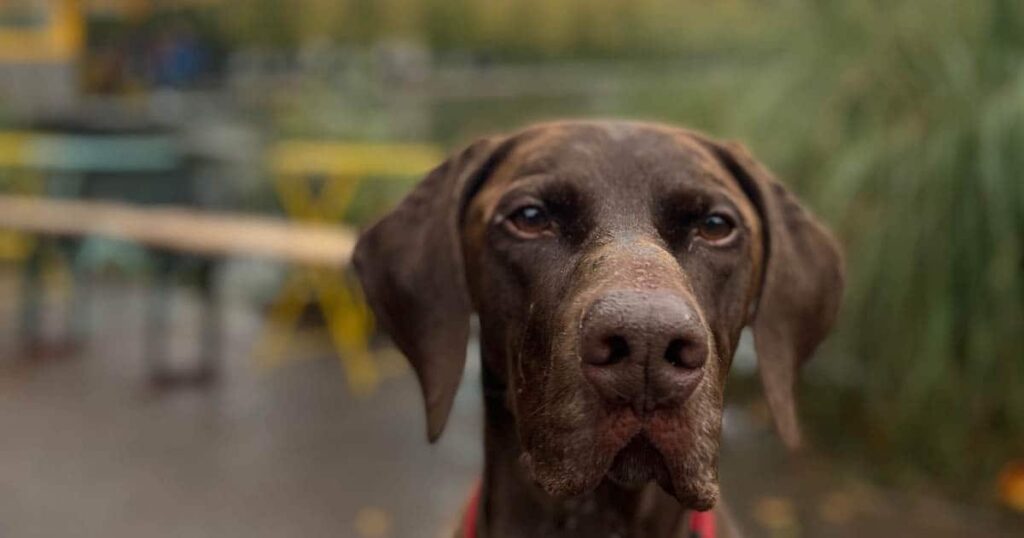 Does Victoria Park have an organised Parkrun?
Unfortunately Victoria Park doesn't have it's own weekly park run but you will find one just down the road at Victoria Dock, Siemens Brothers Way, London, E16 1GB every Saturday at 9am.
There are multiple 5k and 10k events run at Victoria Park throughout the year though, so keep an eye out for any weekends they are on and you are available. They are usually once a month and run by different charities or running organisations.
There are also two running groups based in the park, Victoria Park Harriers and Tower Hamlets Athletics Club has its home in the northeast corner of the park in St Augustine's Hall.