As you can imagine, any Central London Pret receives a huge number of customers a day, so for this Pret to receive 4.2 stars out of 5 from 372 reviews is amazing going, especially for a chain. With many other Prets being closed down in the area, it speaks testament to the staff of this branch in particular, a favourite of Fitness Lab Fitzrovia coaches and clients. 
This review is part of our Best Places for Healthy Eating in Soho series - if this isn't the venue for you, keep exploring the list!
About Pret A Manger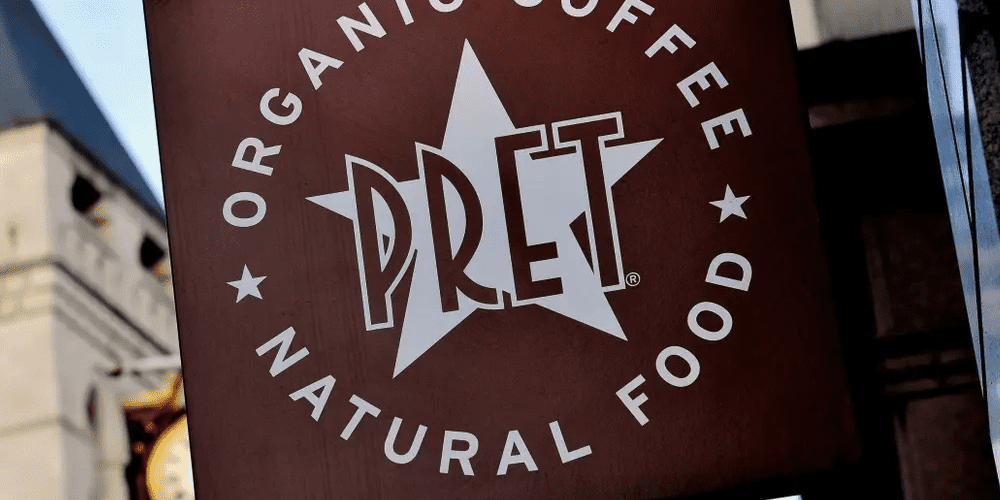 Pret is a London and now national institution. It is very rare you turn a corner in the city to not find one and then another one 300 yards away. This particular Pret lives right opposite our Fitzrovia studio so you will often find a Fitness Lab coach grabbing their early morning coffee before their shift or doing their admin work inbetween clients.
Location
This Pret is located right next to our Fitzrovia studio on Rathbone place, a stones throw away from Oxford Street and a 3 minute walk from Tottenham Court Road.
How to get there
Easiest way to get here is to get the tube to Tottenham Court Road, get either of the Northern or Central lines and walk 3 minutes towards the Holland & Barrett on Oxford street and you are right there!
Price range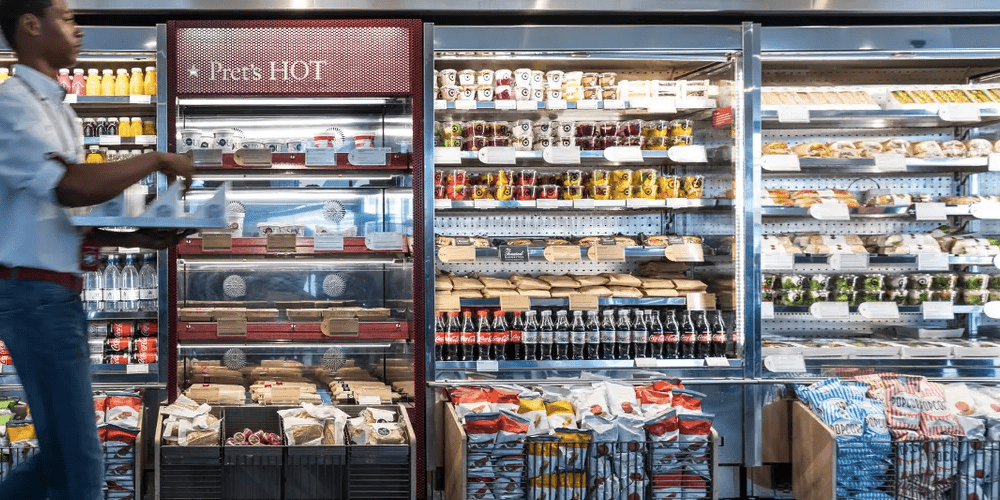 Pret is known for its affordable coffees and drinks, with a filter coffee costing £1.29, a white tea £2.45 and a latte costing £3.25.
For food, you are looking on the pricier end for the cost of a sandwich and wrap but that doesn't stop the masses of Londoners regularly using it for their preferred lunch spot.
Are specialist diets catered for?
Yes, Pret is great for catering for vegans, vegetarians, gluten free. They label all their items incredibly specifically as well as having a specific veggie pret branch of their stores around the UK serving only vegetarian and vegan options as well as having a whole vegetarian and vegan menu!
Best healthy snacks option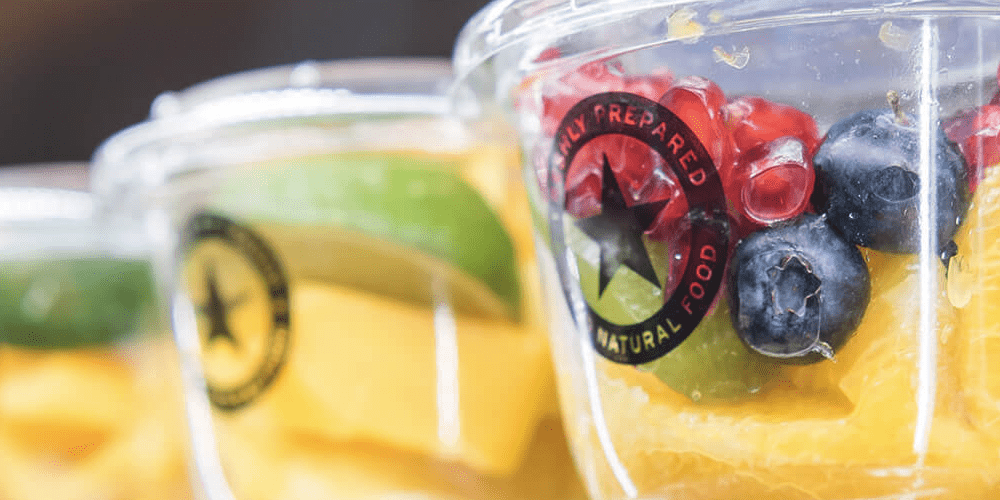 Pret has some great healthy snack options:
Fruit:
They have a great fruit selection, from individual items of apples or bananas always available. They have fruit pots of melon, blueberries, raspberries, and pomegranate seeds and many more!
Snack Pots:
Pret has some great snack pot options available. The best ones being their Acaii pot bowl with almond butter, or their five berry bowl.
The Infamous Egg and Spinach Pot
Probably the healthiest snack of them all is the spinach and egg pot if you are looking for a great protein and micronutrient hit.
Best high protein option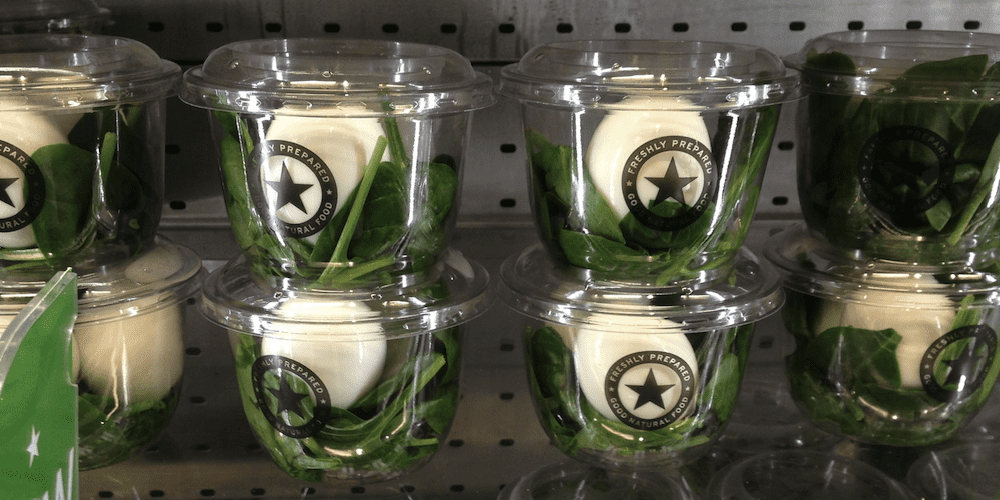 So, what's the best high protein option? Probably the egg and spinach pot, with two eggs you are going to be getting at least 14g or protein in one mini snack.
In terms of main meals, their salmon and mango salad bowl will be a great source of protein because of the salmon fillet, which is going to give you around 20g of protein depending on the size of the fillet.
In similar fashion, the Tamari and Ginger Chicken salad bowl, will be another great protein option for you with chicken giving around similar amounts of protein.
Lastly, another fish option with their tuna salad bowl, Tuna being another great fish option for your protein source.
Best balanced macronutrient option
For me, the best overall option would have to be the Salmon and Mango salad bowl.
As mentioned above, the Salmon fillet gives you a great source of protein, and the salad items involved from the mango, edamame beans and carrot and mooli slaw are packed full of vitamins. The avocado is a great source of fat and there's a decent 11-12g of carbohydrates in there too.
Best low-carb option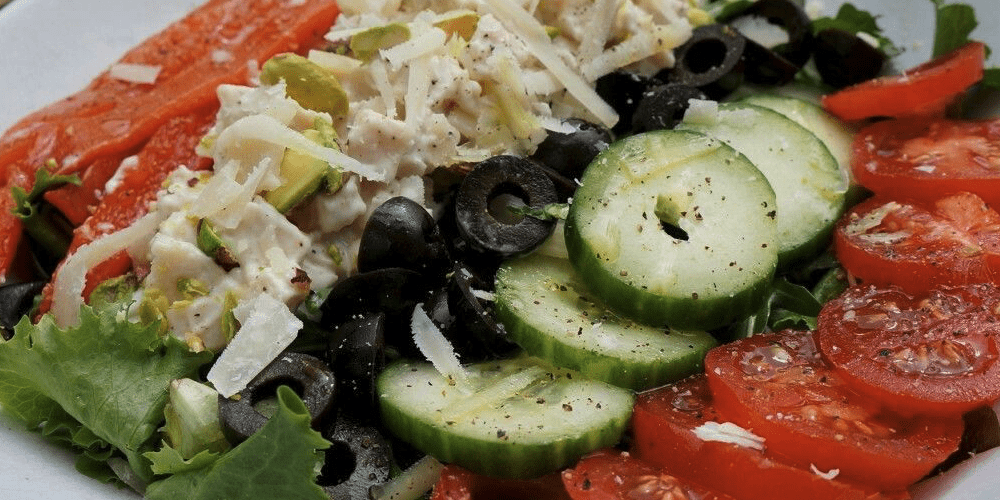 Going low carb? You won't go wrong with The Chef's Italian Chicken Salad, A classic combination of Caesar-dressed British chicken with roasted red peppers, baby plum tomatoes, cucumber, Kalamata olives, finished with roasted pistachios and a pot of Pret's French dressing giving only 11g of carbohydrates.
Best veggie option
If you're looking for a vegetarian option, I personally would go for the Humous and Falafel Mezze, Sweet potato falafel and a dollop of humous, served with brown rice and red quinoa mixed with fresh mint & parsley. This is paired with pickled cabbage & carrot and sliced cucumber and fresh pomegranate.
A fairly decent protein source with around 11-12g of protein.
Additional Info
If you are looking for a great quick grab lunch that is reliable, tasty and convenient then you can't go wrong at Pret. Due to the incredible number of options they have you wont be short of choosing a great lunch.
The added benefit is the fact they have all the nutritional information advertised with each individual item so if you are strict with your calorie counting you can use these as a reference and they make it super easy for you to read.