You might be familiar with the brand, Pho; a cosy and modern restaurant chain specialising in Vietnamese cuisine - notably, soul-warming soups and nutritious street food.
The branch in Wardour Street, Soho, is of particular interest as its location and produce are both noteworthy in of themselves; Pho has garnered excellent reviews across the board, with individuals remarking specifically on the friendly service, delicious food and reasonable prices.
Overall, the vibe of Pho is perfect for those trying to eat well whilst on a budget: the restaurant serves nutritious and tasty Vietnamese food at a very modest price. Let's take a look at why Pho could be - and should be - a contender for your next dining experience here in London.
About Pho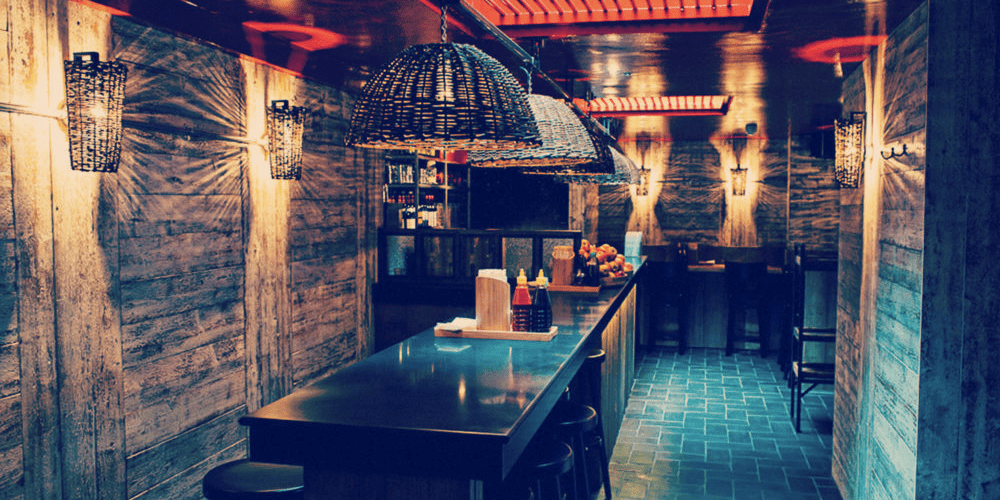 Pho's Wardour Street branch is in the heart of Soho - an eclectic mix of busy commuters and people looking for whimsy and adventure, making it a fantastic spot for relaxing and nourishment. It might seem a bit of a paradox - healthy Vietnamese food sandwiched between 18th-Century listed buildings - but the atmosphere and warmth surrounding the place is second to none.
Pho is renowned for its hyper-specific menu (Vietnamese cuisine, notably its pho and curries) which means it can optimise for quality, taste, and freshness throughout. 
Location
Pho restaurants are peppered across London, in similar hotspots to Soho - like Kingsland Road - which is testament to the brand's popularity and quality. This Pho restaurant is halfway down Wardour Street, just a stone's throw from Oxford Street and Chinatown adjacent sides.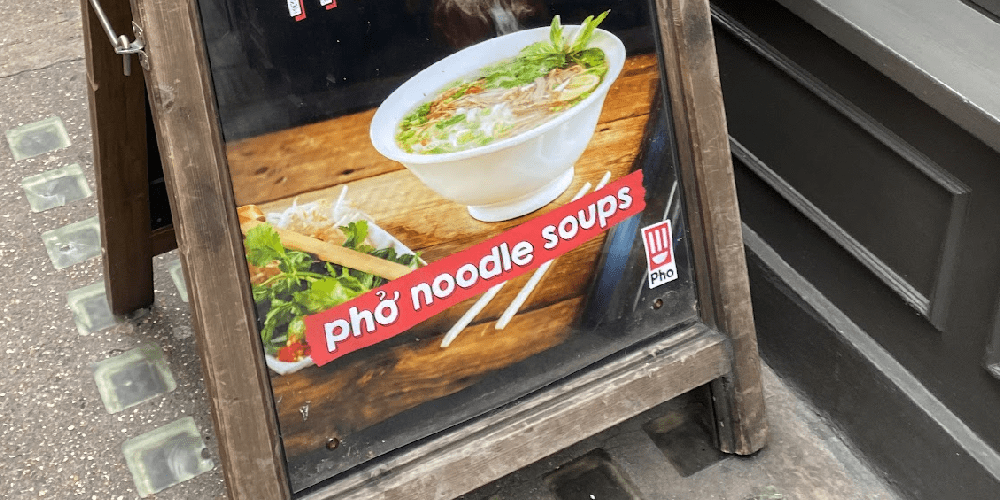 Just a couple of streets away from Soho Square (ideal for summertime relaxation) and the vibrant hubbub of Jermyn Street, Dean Street and Poland Street, there's plenty to fill your day in when you're not munching down on pho or street food.
Pho's menu is over 25% vegan and has a massive host of gluten-free options; there's almost too much choice for you to work your way through!
How to get there
Pho's location is ideal - just minutes away from Oxford Circus and Piccadilly Circus tube stations, it's also ideal for both cyclists and commuters taking the bus. From the Gerrard Street/Chinatown bus stop, there's a whole host of bus routes you can take, with as little as five minutes from the station to the restaurant at the tailend of your journey: the 159, 176, 19, 24, 6, 9, and 94 all stop here, so you'd be hard-pressed to find a better located restaurant.
Wardour Street is just moments from Soho Square and London's finest shopping centre, Oxford Street, so it's an easy location to remember for future visits.
Price range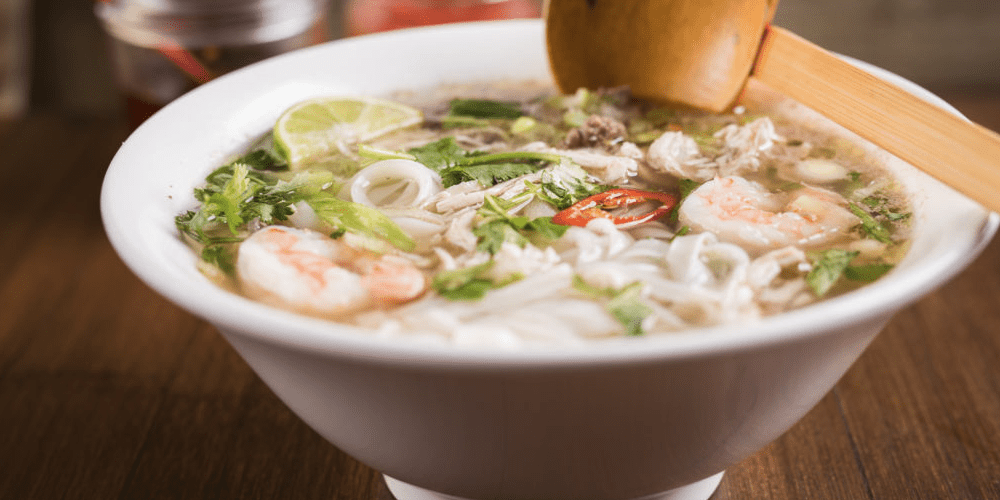 Pho's main attraction - their eponymously named soups - will set you back £10.25; a highly reasonable price given portion sizes and quality of the dish itself. Some sides and snacks range from £4.95 to £8.25, whilst curries and noodle dishes are roughly £9-11.50.
This makes Pho a great option for sitdown meals without the hefty price tag - if you're opting for a nice, idyllic lunchtime break, they've got you covered. Specialist Vietnamese coffee and fresh juices are at a very reasonable price of £3.95, whilst they have herbal teas galore, marked up at £2.95.
Specialist diets catered for
For many, navigating restaurants' specialist diet section can be like wandering King Minos's maze in the dead of night. Not so for frequenters of Pho.
Pho's menu is, by default, predominantly gluten-free anyway, plus boasts a huge amount of plant-based dishes on its menu - about a quarter, in fact. You might be overwhelmed by choice at worst, but that's certainly no bad thing.
Best healthy snacks option
Pho is clearly designed for a calming, modern sitdown setting, so whilst there's not a whole host of on-the-go snacks in its menu, its Vietnamese theme means most, if not all, the meals they serve can be treated a la street food style.
Your best bet if you're on the go or wanting to grab something for the office is a salad or even pho soup itself - nutritious, delicious, and isn't too heavy for an afternoon pick-me-up.
Best high protein option
Both the chicken salad and chicken broth are superb choices in a balanced, tasty lunch which supports individuals' goals of maintaining or increasing protein within their diet.
Best balanced macronutrient option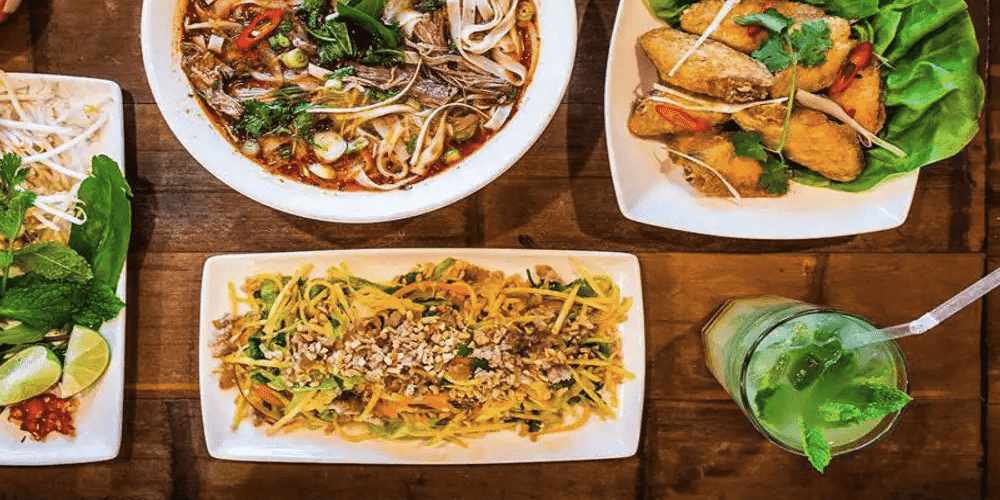 Luckily, Pho boasts a whole host of balanced meals at their disposal. Any of the soups should benefit an individual looking for the most balanced macronutrient profile; there's carbohydrates, protein aplenty, and vegetables and herbs packed in there to help you feel nourished and energised.
Best low-carb option
All of the salads are both reasonably priced and ideal for those of you who might be adjusting your carbohydrate intake in any given particular meal. Both the chicken and green papaya salad are packed with nutrients, nourishing fats, and enough flavour, so you don't need to be hankering after any added starches.
Best veggie/vegan option
Thankfully, Pho's vast array of veggie and vegan options mean that no plant-based choice is at the mercy of a poor protein profiling.
Pho stocks THIS Chicken (a form of "meat alternative'') as a vegan option, which means nobody misses out on amino acids or the benefits protein can proffer upon a healthy and fit lifestyle. Any of the salads or soups, simply using a THIS Chicken substitute, is an excellent choice for both taste and nutritional wins.
Additional Info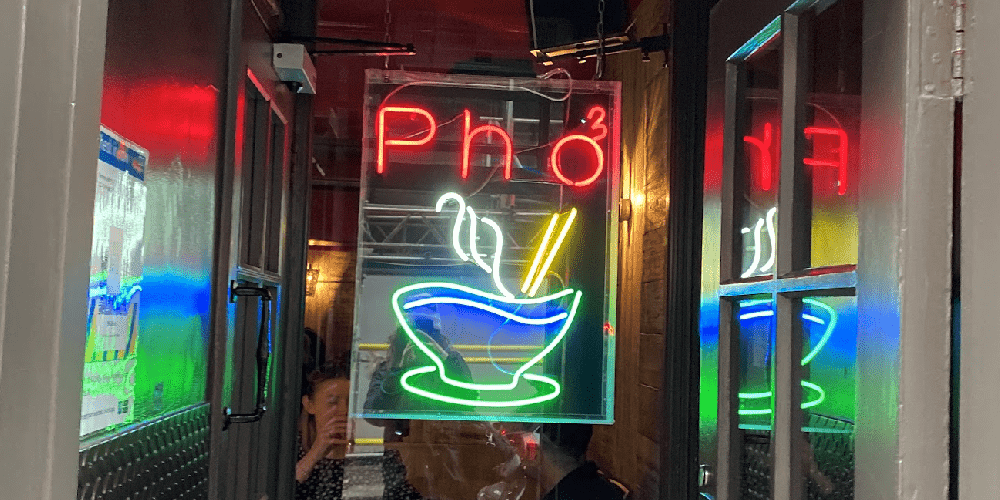 Pho offers both student discounts and a kid's menu, so it's a great option if you're taking the family out for lunch and want a delicious outing that won't have youngsters complaining - without drawing yourselves in hydrogenated fats or sugars.