It'd be foolish of us not to include a piece on Whole Foods in a blog about healthy eateries, so here we are: Whole Foods Piccadilly, one of the larger venues from the chain espousing organic and healthy living.
Reviews across the board praise its plentiful stock of organic fruit and vegetables, not to mention its huge range of produce for specialist diets. Whole Foods is unique in that it's not just your hotspot for nutritious groceries: you can grab a coffee or a spot of lunch at its marvellous buffet choices, too. 
Let's take a deeper look at why it makes for such a good location for the health-conscious to visit.
About Wholefoods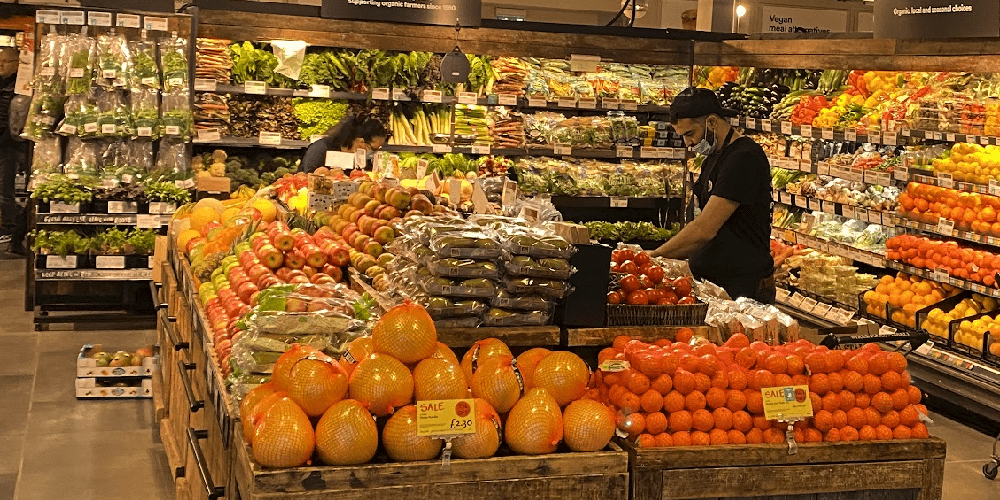 Whole Foods Market, the most well-known chain of supermarkets that caters best for organic foods, first made its mark in the world as a humble little grocery shop in Austin, Texas, the year of 1980. Its story is quasi heroic in the way it has (quite literally) set up shop across the globe and made its mark on the fitness and health industry like no other before it.
Wholefoods Piccadilly has opened up its doors since 2012, and has become an essential pitstop for tourists and London denizens alike.
Location
Wander across the streets of London and you'd be hard pressed not to find a Wholefoods location; with branches in Clapham, Kensington, and even Camden, even if the Piccadilly spot is too far for you, there's plenty of options you can choose from.
Situated right by Piccadilly Circus station, Wholefoods Piccadilly is right in the hubbub of London's shopping central: just a few minutes' walk will find you by Regent's Street and Oxford Circus, plus it's hard to miss when it's smackbang next to the Shaftesbury Memorial Fountain, too.
How to get there
Just a stone's throw away from Piccadilly Circus station, it doesn't take a convoluted Google Maps route to find you in the throngs of Whole Foods' aisles. The roads around the store can get a bit hectic around peak hours, which is why taking the tube might be your best bet for convenience during these times. But if you're a willing traveller during off-peak, there's plenty of bus options there at your disposal: 6, 9,14 and 38 are just a few of the lines you can take to zip to and from the store.
Price range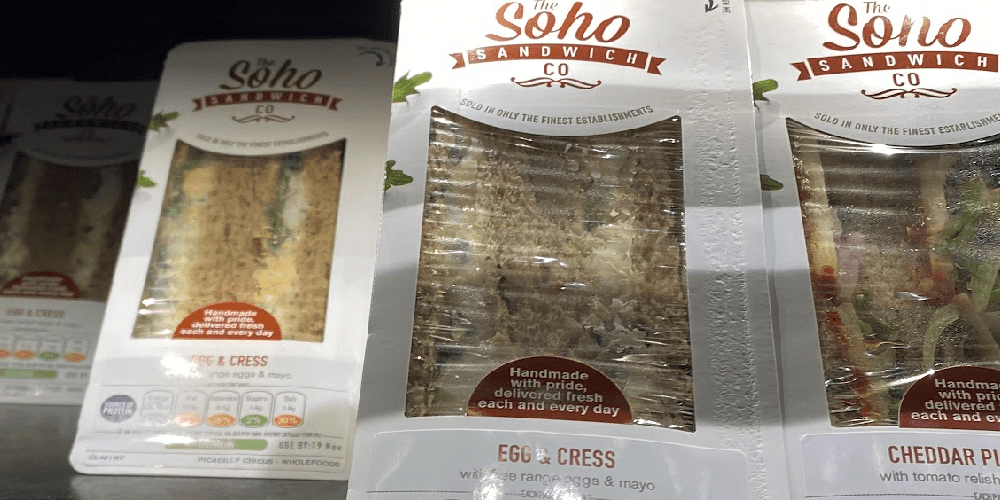 If you've ever shopped at Whole Foods, you'll know how easy it is to essentially splash out a mortgage on luscious vegan ice creams and protein treats.
But a recent article from Refinery 29 notes that, as of late, Whole Foods are endeavouring to cut down on their prices. This means you can find some organic cuts of meat for £3.99, rather than £5.99. Little cost cuts like this gives more of the population a chance to sample Wholefoods' wares. Ready meals like soups and salads can start from £2.99 upwards, which is great for when you're on the go. Protein bars tend to be around £1.99 - 2.79, so you can make a beeline for great brands like Pulsin.
Are specialist diets catered for?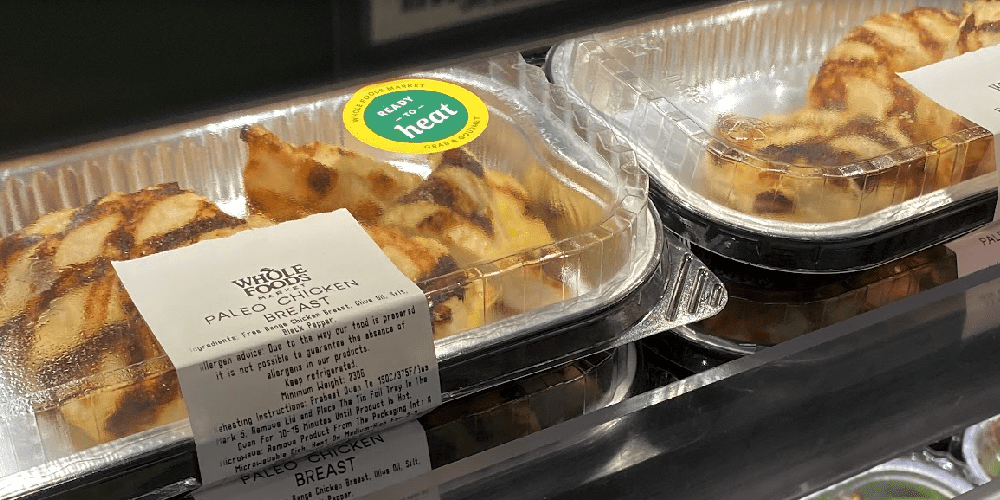 Whole Foods does a fantastic job of catering for specialist diets - and there are very few ways of eating not covered (very clearly) in store. Wholefoods label their foods clearly, and with shelves upon shelves of nutritional goodness, anyone who has a specific dietary need is well-catered for in this location.
Best healthy snacks option
Whole Foods can feel a little overwhelming with choice, so when it comes to snacks and on-the-go options, you can pop to the sports nutrition section or even the shelves near the cashiers. Builder's Protein Bars are a great option, and at £2.79 is not as expensive as the other snacks on show - whilst boasting a protein boost.
Best high protein option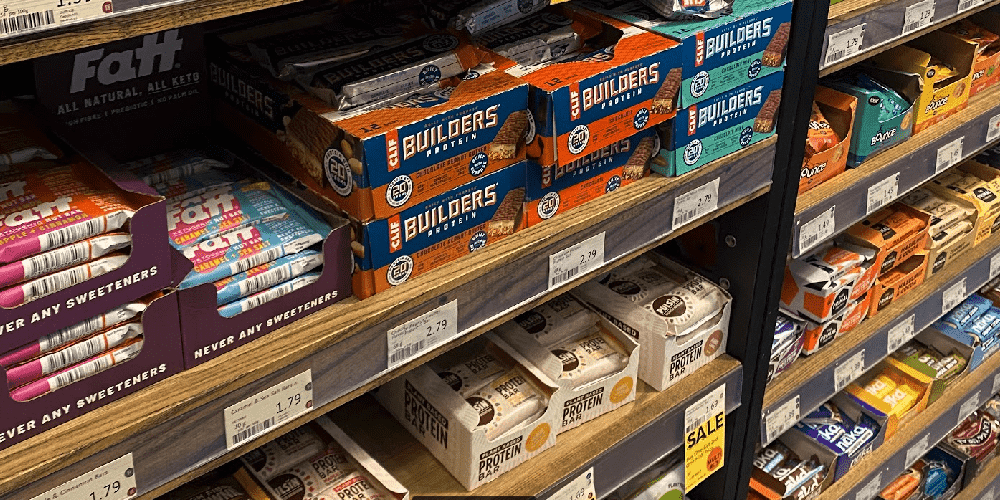 Whole Foods' buffet section is great for a takeaway or for grabbing a bite to eat a bit later, though with its buy-based-on-weight option it's not always accurate to track. 300g of chicken breast for £6.99 is an excellent, organic option for ethical meat-based meals.
Best balanced macronutrient option
The buffet selection will have you drooling with anticipation before you even get to the counter. With a huge selection of salads, meats, tofu and hot dishes, you'll be able to build your own meal tailored to taste and goals. Top tip: load up on the leafy stuff - it's the lightest, so you'll save a few pennies without forgoing on taste.
Best low-carb option
Whole Foods has a variety of keto-friendly products and demarcates clearly which foods are suited to this approach to diet. One highlight is the Seriously Low Carb Bread (£3.99), which feels like bread...and it tastes like bread...it pretty much IS bread, just at a lower carbohydrate macronutrient count. There's some exciting produce to be found!
Best veggie option
Whole Foods has arguably one of the biggest grocery selections catered to plant-based diets in Central London. From cooked tofu pieces to raw vegan desserts, there's a huge choice for whatever the occasion. The Italian-Style Sausages (£3.99) are a delicious option for those of you wanting to add some punch to your plant-filled dishes.
Additional Info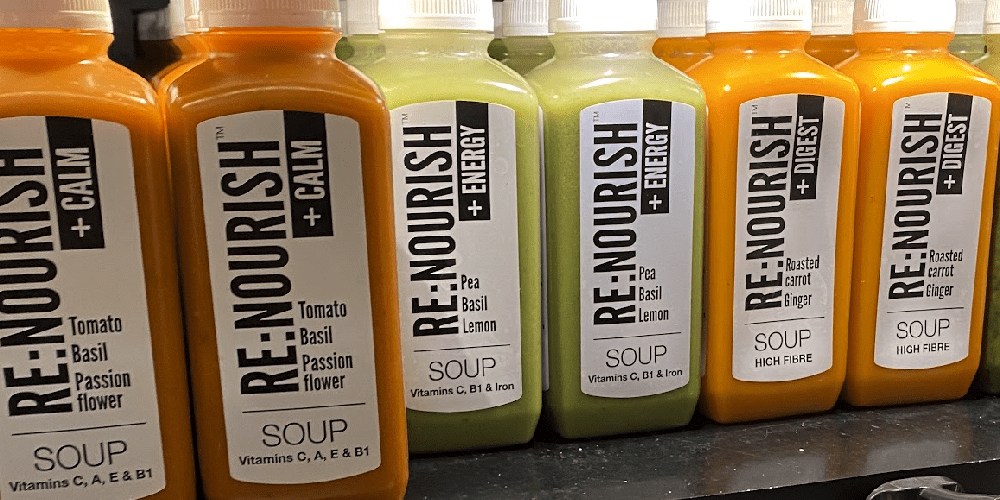 Whole Foods is a fantastic spot for families, with various events across the year ranging from pumpkin carving to Easter egg hunts on offer at the Piccadilly location - it's certainly not just your average health food shop in this regard!