This post is part of our Best Parks for Running in London series – put together by our dedicated running clinic team.
Holland Park is the largest park in the Royal Borough of Kensington and Chelsea, on the grounds of what used to be a grand, Jacobean mansion.
True to its origins, this spot of splendour is known as one of London's most beautiful parks. Its highlights range from exquisite Japanese gardens to bustles of curious, majestic peacocks that seem to transport you to another part of the world. Yet it's not just a retreat for the city-weary.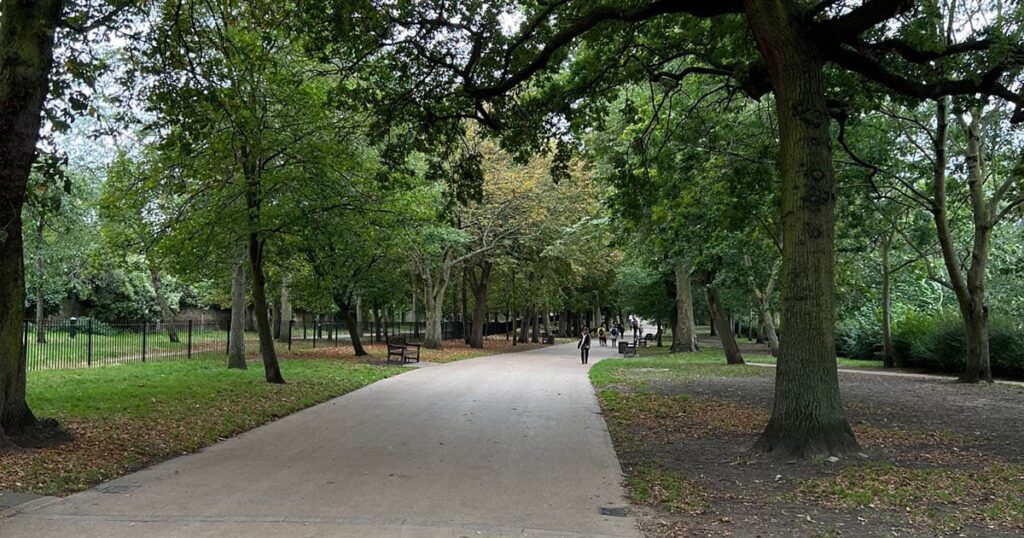 Holland Park possesses some of the city's best facilities for training, health, and fitness – and that includes catering to the runners among you.
Our running clinic team is here to tell you exactly why.
Getting to Holland Park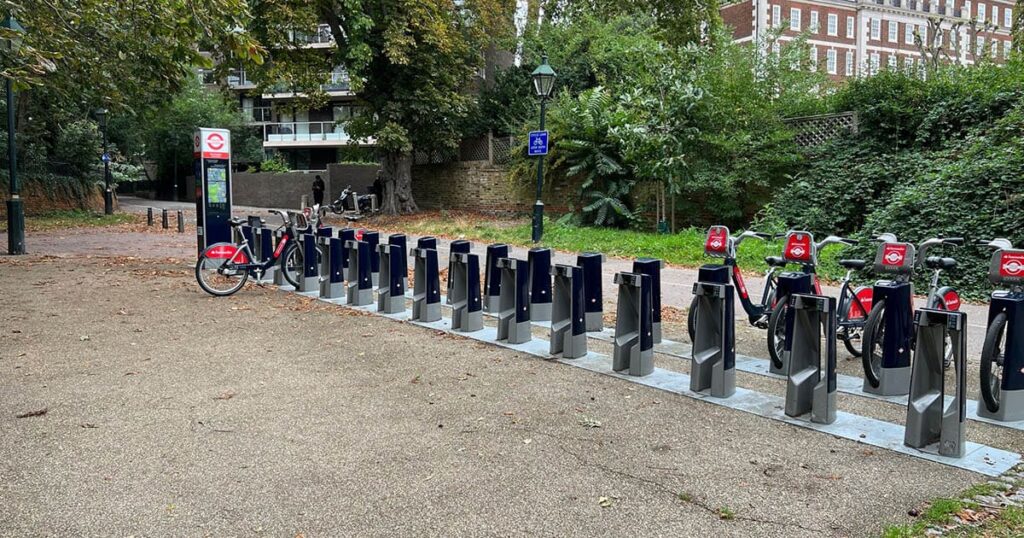 Holland Park is auspiciously easy to get to; it's situated right by Holland park tube station, in addition to being a 10-minute walk from Kensington Olympia, which offers mainline and overground services.
There's a vast number of bus lines you can choose from – the 148, 23, 27, 31, 52, 9 and 94 all stop by, making it an option for training or just a leisurely stroll regardless of your London whereabouts.
If you fancy combining running shoes with wheels, there's a Santander bike station just off Princedale Road.
About Holland Park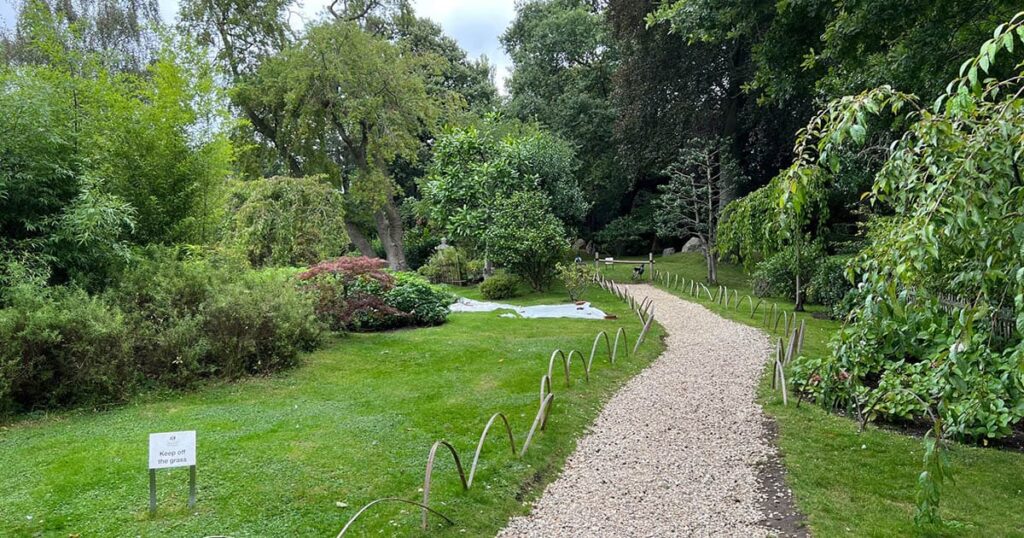 These beautiful gardens came into public ownership after the war, with the park over time being designed and built around its Jacobean origins.
What's more, in 1991, the park's splendour was bolstered further by the addition of the Japanese Kyoto Garden, which is now one of London's most popular spots of sanctuary.
There's something special about this park, as it plays host to an abundance of woodland as well as the typical public facilities like children's area, training sectors, and a cafeteria settled amidst the greenery. Considering how many health walks and activities are up for participation within the park, it might come as no surprise to hear that Holland Park is an excellent addition to any runner's training itinerary.
Why Holland Park is a good choice for runners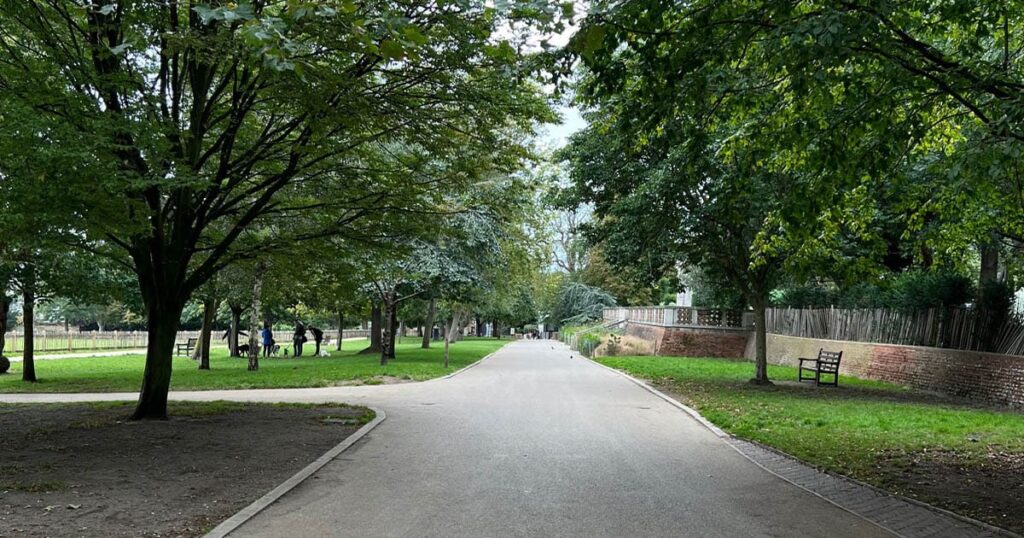 A wonderful thing about Holland Park is that, if you're looking to plan a route, there's no better area to plan a loop extending even beyond the park itself. There's arguably not a more picturesque run around if you're staying in the Bayswater area of London: a loop through the graceful Notting Hill neighbourhood and nearby Holland Park has you witness to an interesting mix of Georgian-style homes, and of course, the famous street market along Portobello Road.
Impressively, we haven't even talked about the park itself yet. A long loop through Holland Park immerses you in soothing nature, and garden design so exquisitely crafted it'd spark inspiration for the finest Jane Austen novel.
You can cultivate a run with a mix of busy streets, quiet neighborhoods and parkland trails.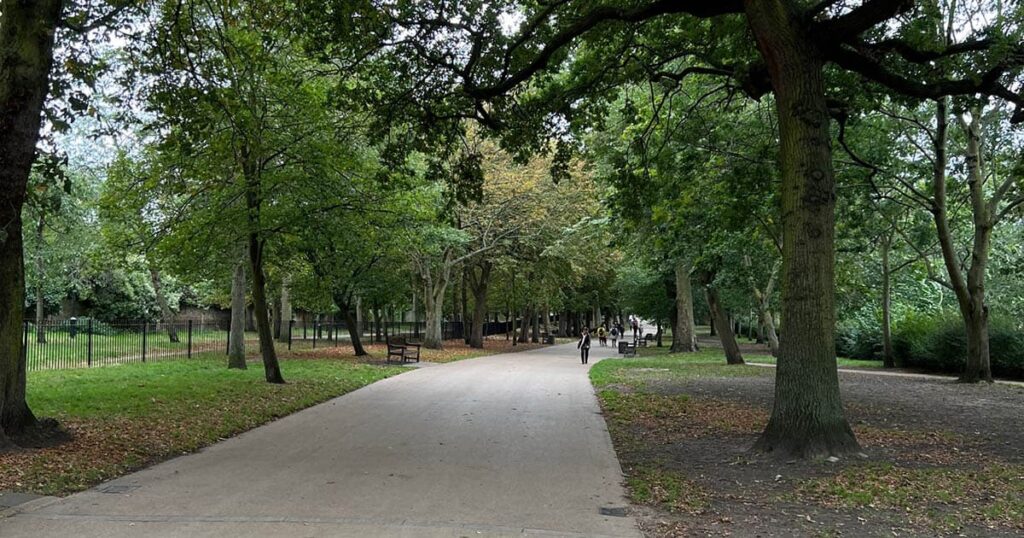 Starting north at Pembridge Road, you can head on left over towards Portobello Road for a colourful conglomerate of quirky cottages and Kensington's famed porcelain-white along Chepstow Villas.
Now, Portobello can get quite busy (great from a safety perspective), yet handily given most peoples' running times – mornings and evenings – the market is closed, so you won't have to deal with the crowds shuffling as slowly as one chews toffee. 
Running towards Holland Park Road will find you on a slight uphill slant, which places you right at the gate of the park in question. This spot might also be ideal for the sprinters among you all.
With that said, if you're planning a longer route, now's the time for us to head on into the park. An easy 2km-loop of the park involves you heading towards the seated statue of Lord Holland and straight alongside the famous Kyoto Gardens.
I wager you'd be a more discipline human than I if you decided to carry straight on with your run rather than get lost in the majesty and tranquility, so in article we'll assume you do. Heading south past the gardens puts you at a sundial, and a little further you'll find a cafe and playground.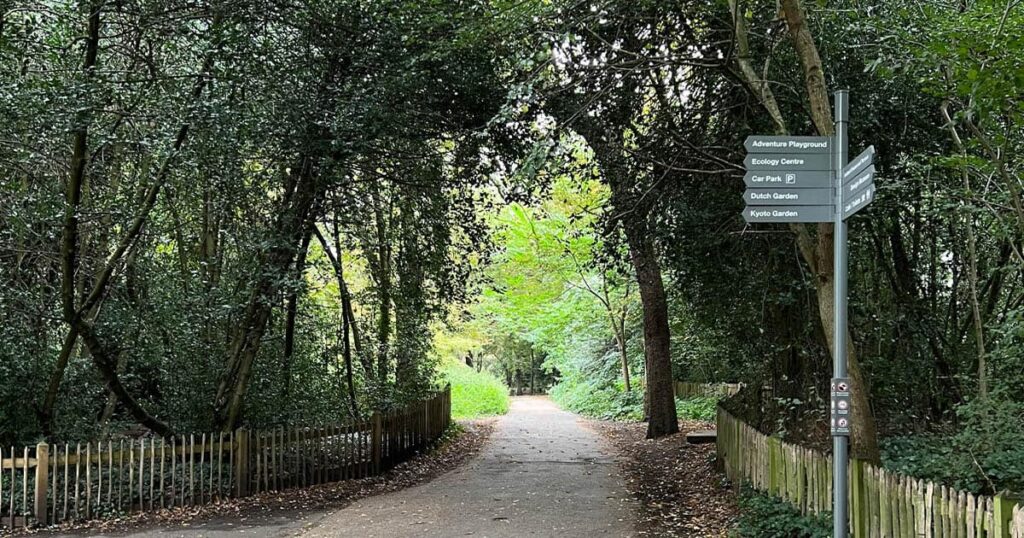 A little further, and you'll find some athletic track-and-field placements, plus a gorgeous little sanctuary for training alfresco – think your standard gym equipment, just without the sweat or rotten dance music. Thankfully this route has you plentiful access to the public toilets along the way,
Three laps around the park puts you at about 8km in terms of distance, so following a rough outline of this run gives you a good idea as to how to pace your 5 and 10k training sessions, too. The park routes are easy to follow, which makes it a safe option for shorter days and colder temperatures – especially if you want to pop in for a quick coffee or hot drink after.
Holland Park opening times
The park is open daily from 07:30 AM, and closes half an hour before dusk – so it's worth planning any winter runs with this in mind. The park has a few organised runs per year, and various groups dedicated to health and fitness related activities, should you fancy a more social aspect to your training routine.