This post is part of our Best Parks for Running in London series - put together by our dedicated running clinic team.
Being the oldest of the Royal Parks, Greenwich Park is super popular for runners not only for its multitude of running routes, but great views, facilities and general feel good factor all year round.
Providing routes for flat, circular or loop runs as well those all important hill sprints up to the incredible Royal Observatory, Greenwich Park has it all.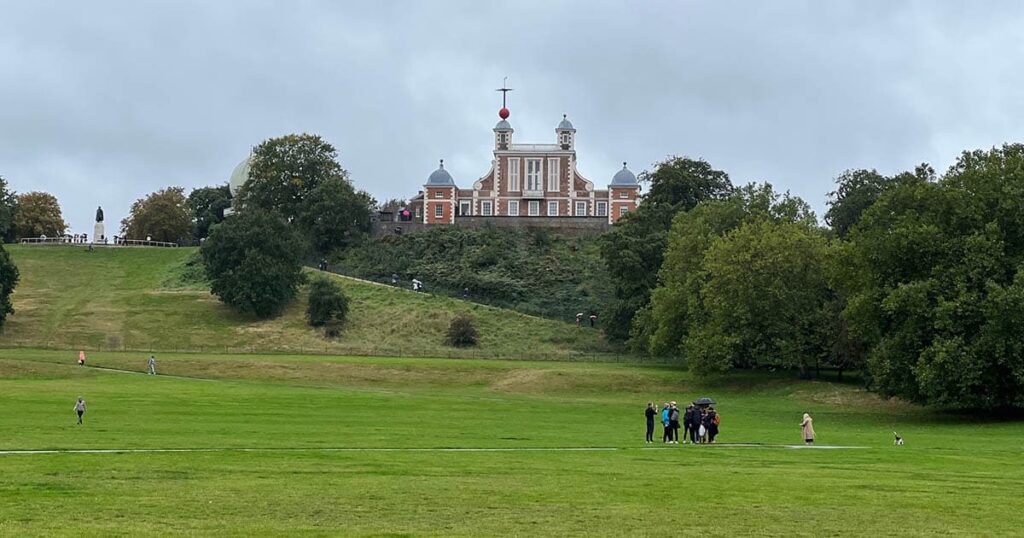 Getting to Greenwich Park
Sitting just south of the Thames, Greenwich Park is extremely accessible via air, land and water. You can travel from central London via riverboat, Bus, Train, Tube and DLR as well as the Emirates Air Line cable car, connecting the Royal Docks to Greenwich Peninsula.
River boats sail regularly all year round from Westminster, Embankment, London Bridge, Canary Wharf and Tower Bridge piers, all docking at Greenwich pier located next to the Cutty Sark. If you are travelling from slightly further afield there is also a large pay and display car park as well.
About Greenwich Park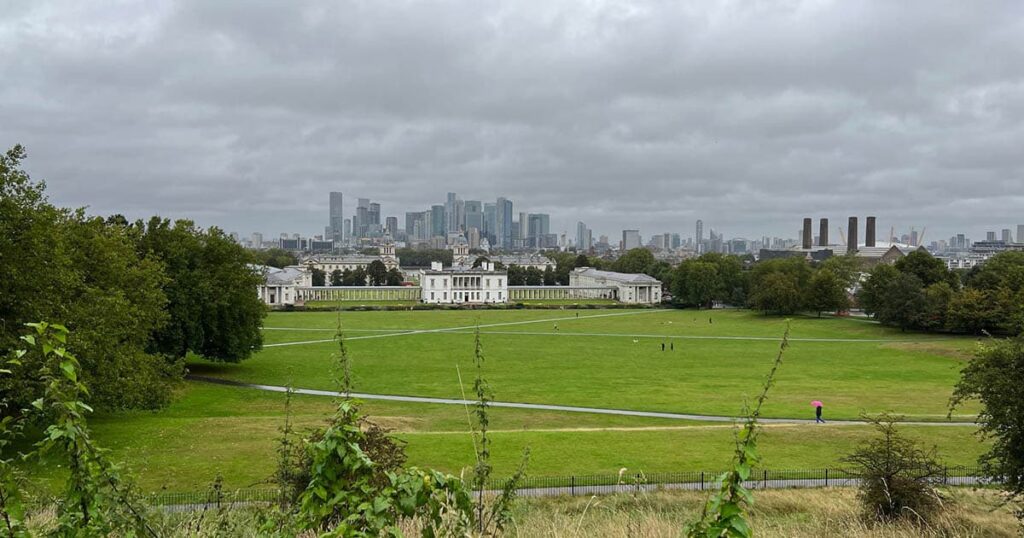 As one of just two Royal Parks that sits south of the river, Greenwich Park sits at 74 hectares, is rich in architecture and history and is full of vibrance all year round. It is perfect for all the family or a trip with friends.
You will find The Royal Observatory at the heart of the park, on top of the hill looking over the Thames to the north, as well as The Queen's House, Cutty Sark and National Maritime Museum, all within walking (or running) distance of each other. Culture and class are two words that spring to mind when it comes to Greenwich Park.
The chestnut trees in the autumn, the perfect picnic spots looking over the city and Millennium Dome in the spring and summer, and of course the deer park making the harsh winters feel a lot more festive. Greenwich village in general is very inviting and full of life. With their daily market, cute cafes on every corner and a lot of shops to keep you occupied, it is inviting yet quaint.
If a sit down or refreshment is ever needed, then The Grind cafe is always highly recommended. 
Why Greenwich Park is a good choice for runners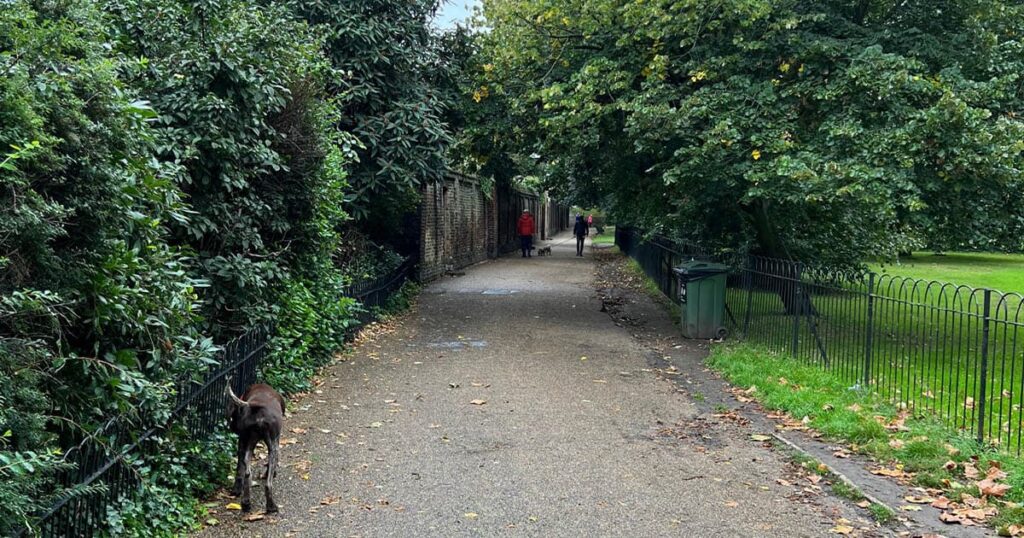 Greenwich Park is perfect for runners of all abilities. Split into two sections, the northern part provides multiple circular and loop flat runs with several open fields and a pond.
As you gradually move south, it then splits into three hills side by side, with the centre one the home of the Observatory at the top, but all three providing great views.
Further south again of the hills you will find flat trail runs as well as the Rose Garden and Deer park that both provide a few twists and turns avoiding the main park area.
A complete circuit around the outside of Greenwich Park is 2miles (3.2km), however multiple loops through and around can be achieved for a different run every time if wanted, as well as getting in those hill sprints up to the Observatory.
It can be hard to find hills in London but especially ones that have a desirable view at the top worth the hard work to get up there. As well as an abundance of running routes, there are a plethora of water fountains for drinking or topping up your bottles, a children's playground for the family to enjoy whilst you run and also a Pavillion restaurant and other refreshment huts for that post run replenishment or general catch up with others.
Runs in Greenwich Park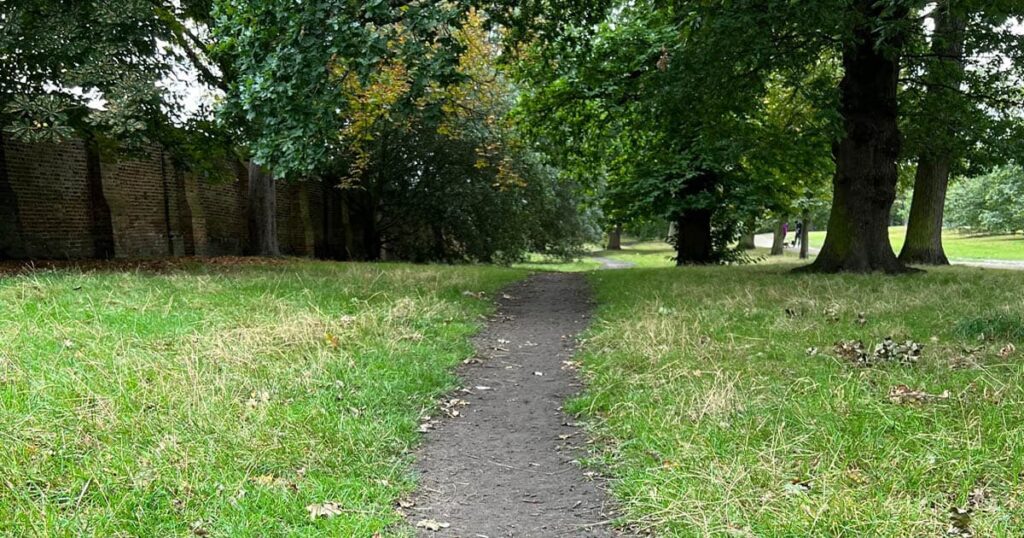 With views and history left right centre of any running route in Greenwich Park, you will not go far wrong with whichever path you decide to take. However, being able to tick the box of running across the meridian line is always a must.
A popular route is to start at the Cutty Sark and head south through the Old Naval College, around the park and then up towards the Observatory, but there are plenty of other routes and maps available on apps such as Strava and Komoot to keep things fresh and new.
Greenwich Park 5k route
As the outside route of the park is only 3.2km, a few twists and turns can be done at any point and on any corner of the park to make your distance up to 5km. There are multiple triangles and paths that loop back around to each other to make this possible.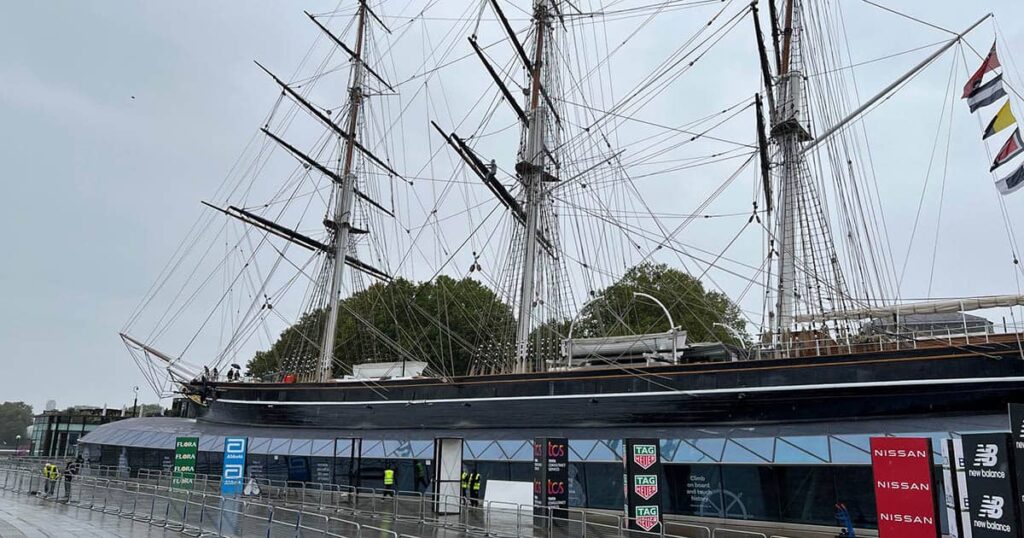 If starting at or around the Cutty Sark a 5km run that includes both flat terrain and hills is easily achievable. From the Cutty Sark run through the Naval College gardens and up towards the Queen's house.
From here, head through the centre of the park towards the south side, up the hill towards the Prime Meridian line and Observatory. Here you can enjoy the amazing views or you can carry on south towards the Cornish Rebellion memorial.
Here take a right and follow the path up the west side of the park back up to the Cutty Sark. A 5K route that ticks the majority of boxes when running in Greenwich Park.
Greenwich Park 10k route
As Greenwich Park is only 3.2km around the outside, 3 laps and then a sprint up to The Observatory will cover your 10km. However with Blackheath just a few miles away, incorporating this park into your run could be an option.
Start at the Cutty Sark and head towards St Mary's Gate. From here take the path that takes you round the far west side of Greenwich park, all the way down to Queen Caroline's Bath and then across to Duke Humphrey Road.
This path then leads you through the centre of Blackheath park towards the Millennium circle.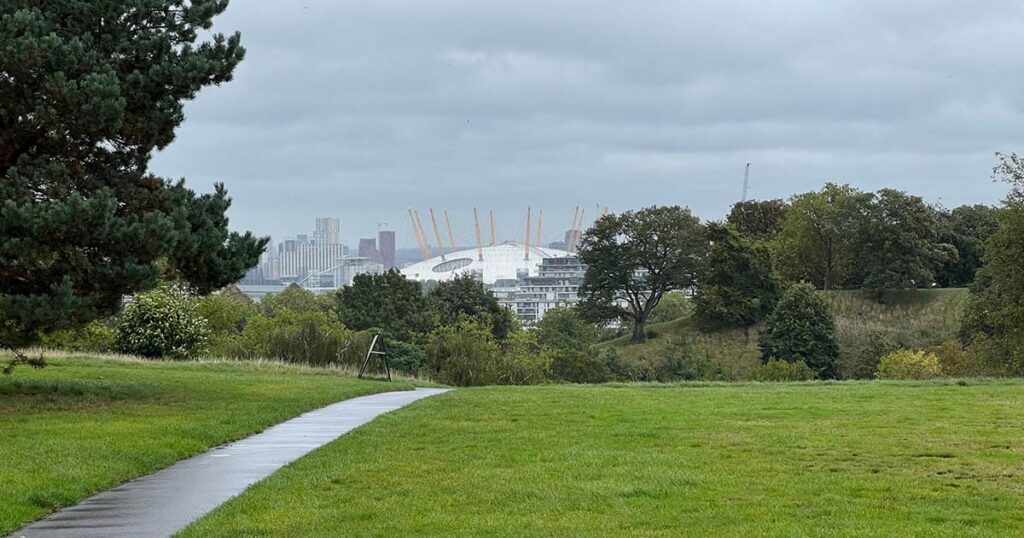 From here you can either head straight down towards the centre of blackheath or cut across towards the Prince of Wales Pond.
This then gives you a nice route back up towards the Andrew Gibb memorial where you can pick up the path that runs up the east side of Greenwich Park back north towards the Queens House with plenty of hotspots along the way to add to your route.
Multiple 10k races take place in Greenwich Park, all using different routes but one can be found here. Zig-zagging up and down from north to south and then back again, covering all parts of the park.
Running in Greenwich Park at night
Greenwich park closing times vary throughout the year and usually coincide with when it starts to get dark. So it isn't possible to run in the park at nighttime or outside the opening hours.
Greenwich Park opening times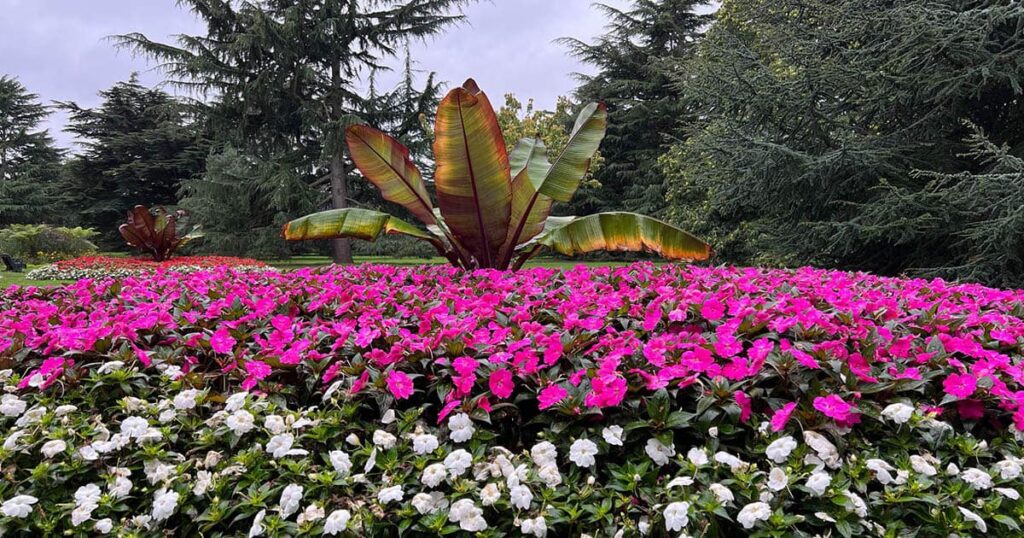 Greenwich Park opening times vary throughout the year and are open earlier to pedestrians than cars. 6am for pedestrians and 7am for cars.
January and February: 6am-6pm
March: 6am- 7pm (8pm from start of BST)
April: 6am-8pm
May: 6am-9pm
June and July: 6am- 9.30pm
August: 6am-9pm
September: 6am- 8pm
October: 6am- 7pm (6pm from start of BST)
November and December: 6am-6pm
Does Greenwich Park have an organised Parkrun?
Unfortunately Greenwich Park doesn't have it's own park run but you will find one just down the road at Avery Hill Park every Saturday at 9am. However, there is a running group based in the park, The Greenwich Runners, who welcome runners of all levels.