This post is part of our Best Parks for Running in London series - put together by our dedicated running clinic team.
Green Park is located in the heart of Central London and provides an incredible mix of sightseeing, people watching & fantastic trails for running.
Well connected, hilly in certain places, long enough to have a really good run & beautiful at the same time - whats not to like!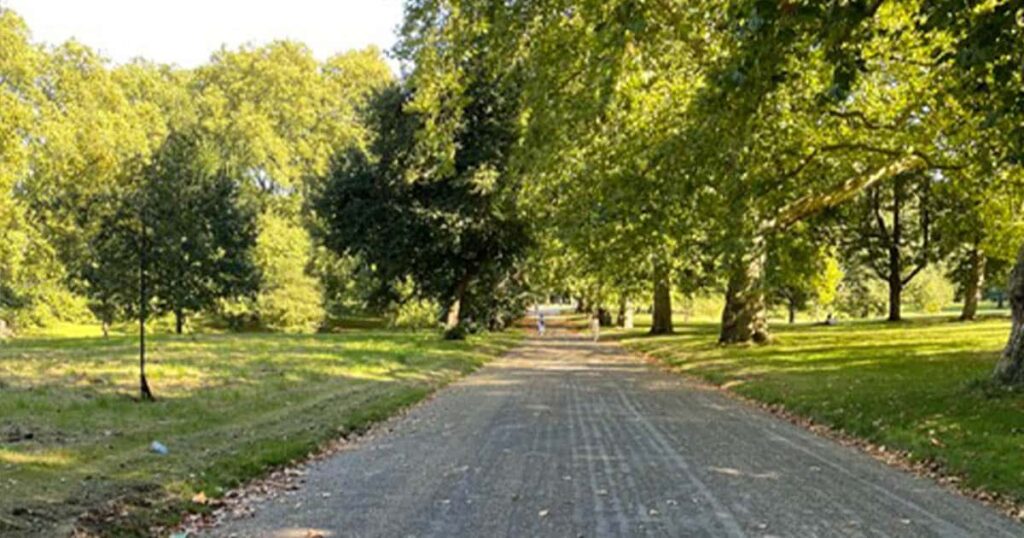 Not only is the park incredible well used and maintained its wedged between some of the most iconic buildings in London, think Buckingham Palace, Bomber Command Memorial, Hyde Park Corner, The Ritz to name a few.
In this guide put together by our running clinic team, we go deep on every aspect of Green Park possible from a runners & fitness enthusiasts perspective and hope you can extract some value from our efforts in helping you understand what Green Park has to offer.
Getting to Green Park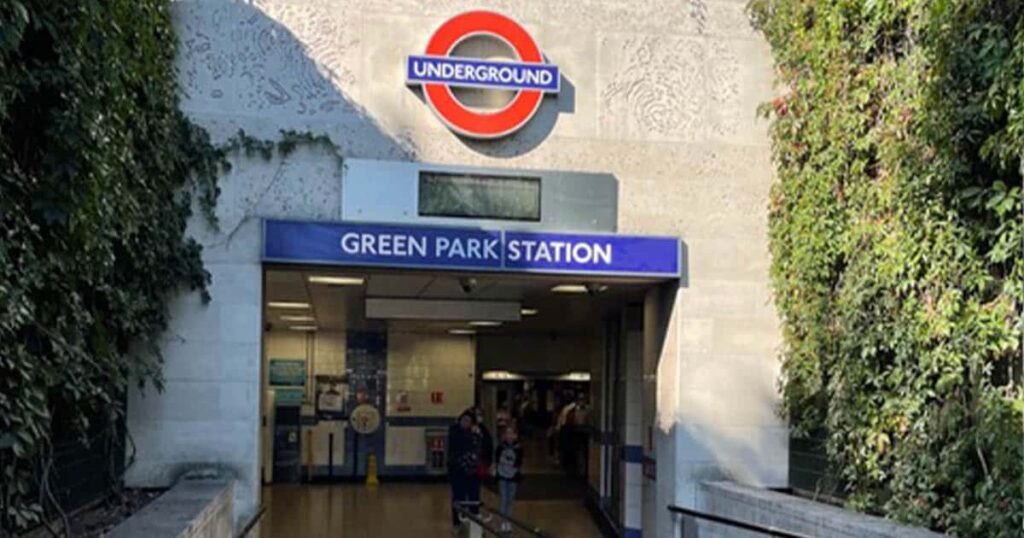 The easiest entrance into Green Park is via the Tube Station. Its incredibly well connected and easy to reach, the Piccadilly Line, Victoria Line & Jubilee Line all land here. On top of great access from Green Park Tube station you can also reach Green Park itself from Victoria Rail Station which is only a 5 min walk away & Hyde Park which is only a 2 min walk away.
Being just off Piccadilly and having Hyde Park Corner at the western most point of Green Park means it is also incredibly well connected by bus and no matter which part of London you are coming from you are almost guaranteed to be a on a bus route that takes you close. The 2, 13, 38, 16, 36, 52, 148, 390 just to name a few & also night buses N2, N16 & N38 keep you connected 24/7.
Green Park is located 1 min from Mayfair, 2 mins from St James, 5 mins from Victoria & 7 mins from Knightsbridge.
Why Green Park is a good choice for runners
Depending on where you are starting there are a number of excellent trails and routes to take. Running the park in an anti-clockwise provides a tougher workout compared to clockwise due to the hill that runs from Green Park Station (Piccadilly end) all the way down to St James Palace (this alone provides an excellent opportunity for intervals which we will discuss later).
A mix of trails and paths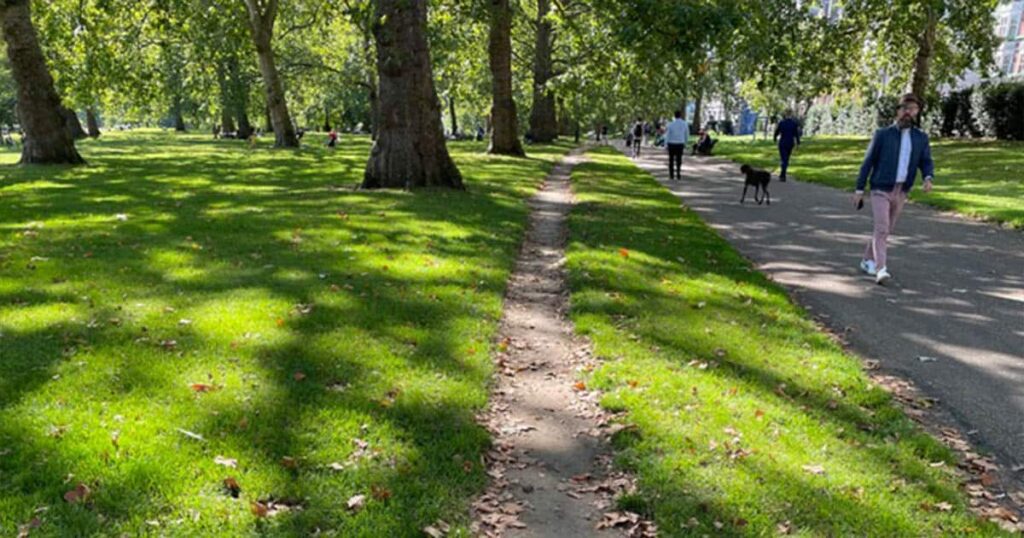 One of the most fantastic aspects of training in green park is that you have the option to run on both concrete (paths) OR trails/grass providing the ultimate in terrain types.
The park itself has a slight elevation which is gradual but builds up from the most southern part which is the lowest and near to Buckingham Palace and inclines up towards the most northern part of the park which is the Piccadilly side. The incline is not obvious but when completing runs its something you will come to recognise and will definitely have an impact on your overall workout.
The outermost route of the park is approximately 1.5km and provides you with the perfect 3 lap & sprint finish 5km option. Should you want to go for a 10km run it's a good idea to link Green Park with St James Park which you can read about and learn about here. 
The quickest and most efficient way to join St James Park from Green Park is by running parallel to St James Palace until you hit The Mall. You can then choose to cross (if the road is clear) OR run down The Mall until a crossing opportunity arises which helps maximise efficiency or minimise the amount of times you need to stop to wait for traffic (#trafficheck).
Back to Green Park. The terrain as mentioned above is hilly in places and undulating & provides an excellent suface for trail runners looking for a good training track in Central London. Towards the Bomber Command Memorial which is located at the Hyde Park Corner end of the park it becomes particularly undulating and provides some excellent short hill bursts followed by controlled small downhill decents.
Hill climb options
If you are looking for a brilliant hill climb interval training option, the path route that runs from The Mall all the way up to Piccadilly ending up parallel to the tube station entrance is an excellent go to.
Starting at The Mall and St James Palace sprint to the top of the hill until you hit the bollards that are just before the gates where you exit to Piccadilly.
As soon as you hit the bollards at the top, turn around and either fast walk or slowly job back to the start position. Once you hit the start position turnaround and go again! Repeat anywhere between 4-8 times for an exception running interval session.
Workout equipment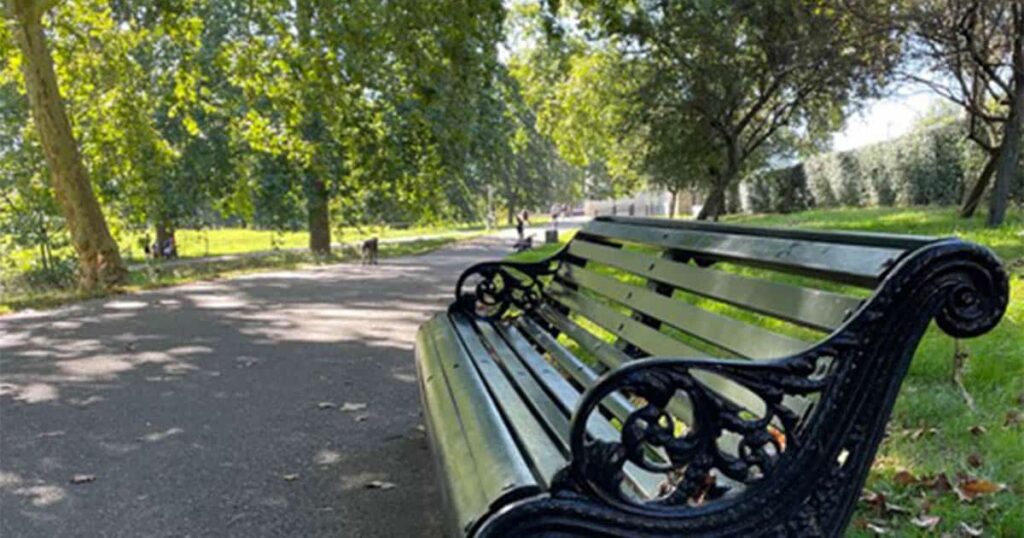 Like to add some bodyweight strength exercises to the end of your run/workout? Awesome! Green Park has tons of benches which can be used for tricep dips, step ups, press ups and other exercises.
For stretching pre/post workout there are a number of black rails which run from Piccadilly down to St James's Palace which are excellent balance aids and help for stretching.
The Bomber Command Memorial also provides a beautiful area to stretch whilst at the same time looking at what we consider to be one of the most important and inspiring monument in London! (Slightly biased because we love the park & location!)
Green Park opening times
Green Park is open all day all year round.
Due to the make up of Green Park & its openness its open 24/7, it makes it particularly good for those who need to run/workout super early OR super late.
It provides you with ultimate flexibility and furthermore is incredibly well lit all the way around the perimeter and through the central paths in the park. This provides a nice and safe feel when training and also due to the palaces being located very close to the park it means there are always police around adding further to the feeling of security allowing you to workout with peace of mind in times when daylight isn't available.
Green Park really does tick all boxes.
Does Green Park have an organised Park run?
Due to Green Park being centrally located and attracting so many runners, Strava has a ton of routes that you can follow & compete on. The Royal Parks Half Marathon is also an excellent route which passes through Green Park once per year. There are lots of other runs you can participate in also.